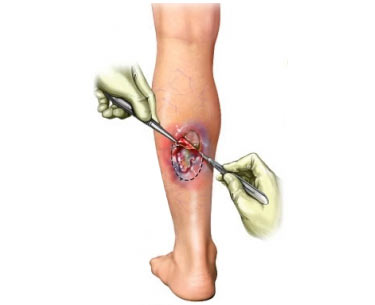 Wounds
are usually contaminated or infected by
microorganisms
like bacteria that could infiltrate the wound, multiplies, and harm your skin's tissues, which causes general unhealthiness and delays the healing method. An
infected wound
could even be defined by pain, redness or swelling in the skin, warm, pus discharge, unhealthy odor or non-healing wound.
Hence results in infected wounds due to weaken defenses of body's immune or cannot manage ancient microorganism growth. The weaker immune system of
diabetes
or aged persons are prone to be danger of
wound infections
. Hence, preventing the wound infection ought to be a primary management objective for all health care practitioners.